Quiz Android App Template + Quiz iOS App Template (HTML+CSS files IONIC 3) | Quizer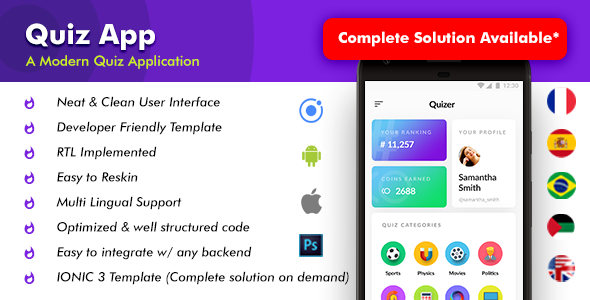 Quiz android app. Quiz iOS App.
Quizer is with modern-looking user interface allows the user to play quiz and increase as well as check their knowledge level with earning coins on each question answered.
This is only a template, If you are interested in a complete solution with Backend and Admin panel then pls contact us.