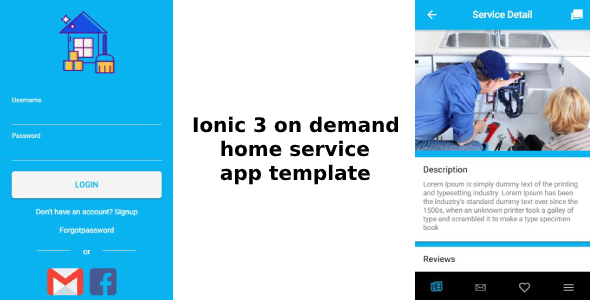 Ionic 3 – on demand home – office service app template (Android – IOS)
It is ionic 3 app template which was developed for on demand home – office service booking. service provider can can signup and add his service and it's detail in app. user can signup in app and find any on demand home – office service and book that service. after booking service provider go to user home – office and complete requested service. user can pay after service complete and add review for service.
1 => Login,signup and forgot password screen
2 => Home screen
3 => Add service screen
4 => Service list screen
5 => Service detail screen
6 => Chat screen
7 => Book service screen
8 => Track order screen
9 => My order screen
10 => Add review screen
11 => User profile screen
12 => Favorites service screen
Reviews
Only logged in customers who have purchased this product may leave a review.