Description
HTML5 GAMES SUPER BUNDLE №1 (CAPX) – a suite of 50 beautiful games, with excellent graphics and great sounds!
All 50 games in bundle, all the sources included, HTML5 projects, Construct 2 projects, graphics, sounds and much more!
Super price – 65% OFF!!!
PC controls: Keyboard, Mouse.
Touch Control works on all browsers and all mobile devices!
Made in Construct 2. Enjoy the games!
You need a special price for an extended license for your business, then write me a letter to my email (iss.game.world@gmail.com) and we will definitely agree on a mutually beneficial offer!
1.Fruit Slasher
2.Brick Out
3.Ranger vs Zombies
4.Halloween Bubble Shooter
5.Ninja Run
6.Casino Cards Memory
7.Fruit Snake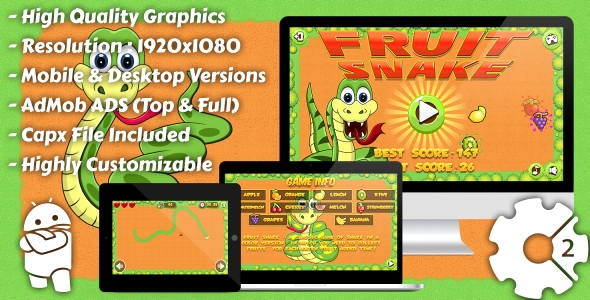 8.Tank Defender
9.Fishing Frenzy
10.Crazy Runner
11.Space Purge
12.Super Cowboy Run
13.Duck Shooter
14.Traffic
15.Girl Dress Up
16.Candy Super Lines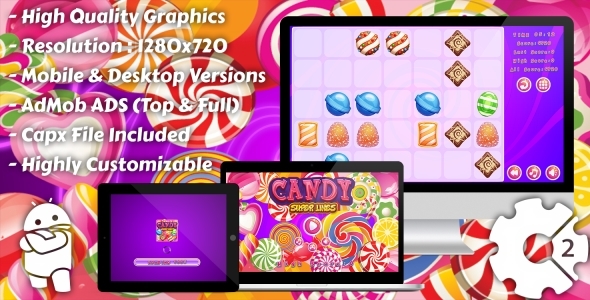 17.Jelly Match3
18.Shoot Robbers
19.Zombie Shooter
20.Christmas Panda Run
21.Speed Racer
22.Christmas Match3
23.Christmas Balloons
24.Kids True Color
25.Great Air Battles
26.Mad Shark
27.Stick Soldier
28.Professor Bubble
29.Ninja Run
30.Candy Match3
31.Super Color Lines
32.Touch Ball
33.Quick Dice
34.Balloon Paradise
35.Hot Jewels
36.Smiles
37.Math Game For Kids
38.Zombie Uprising
39.Super PonGoal
40.Supercars Puzzle
41.Crossword For Kids
42.Shitalochka
43.Car Physics BTR-80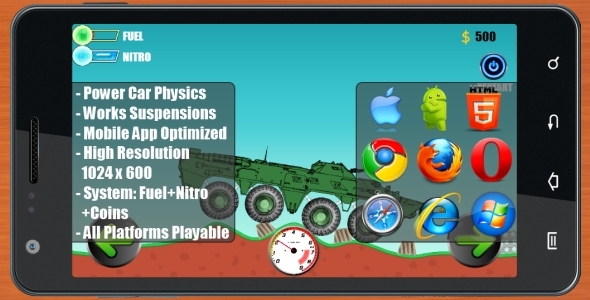 44.Robotex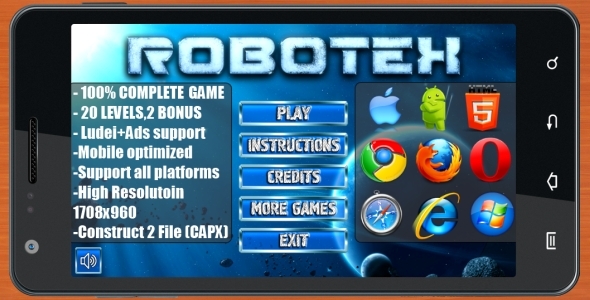 45.Memory Game
46.Cartoon Candy
47.Flappy Ball
48.Flappy Bounce
49.Fish World
50.Easter Memory
Easy to change the image, just replace the image file! Customize your own game and put it on IOS or Android. Download official Construct 2 manual.
If you purchase any of my items, you will have full support! Just contact me and i will answer you as soon as possible and do our best to help you.
I will be very pleased if you rate my games in ★★★★★ stars!