SmartNews | React Native mobile app for WordPress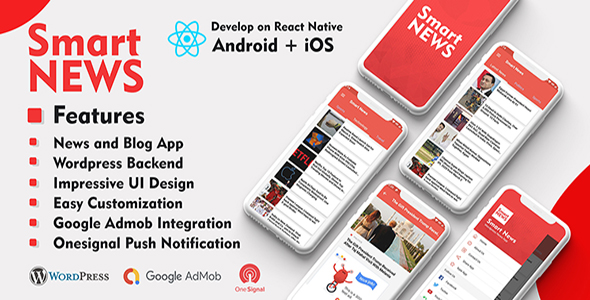 Why it's great?
News and Blog App
WordPress Backend
Convert Website to App
Easy Customization
Awesome UI/UX Design
Onesignal Push Notification
Admob Ready
No Programing Needed
Download Demo App:
WordPress website:
https://smartnews.mustafijur.in/
Documentation:
Support:
Email : [email protected]
Customization:
Don't know how to setup React Native Apps? don't worry, we'll do it for you. Installation and setup cost is just 100USD for both Android and iOS apps.
Credits:
WordPress Logo
React Native Logo
Flaticons
Google Images
Google Fonts
Native Base