Description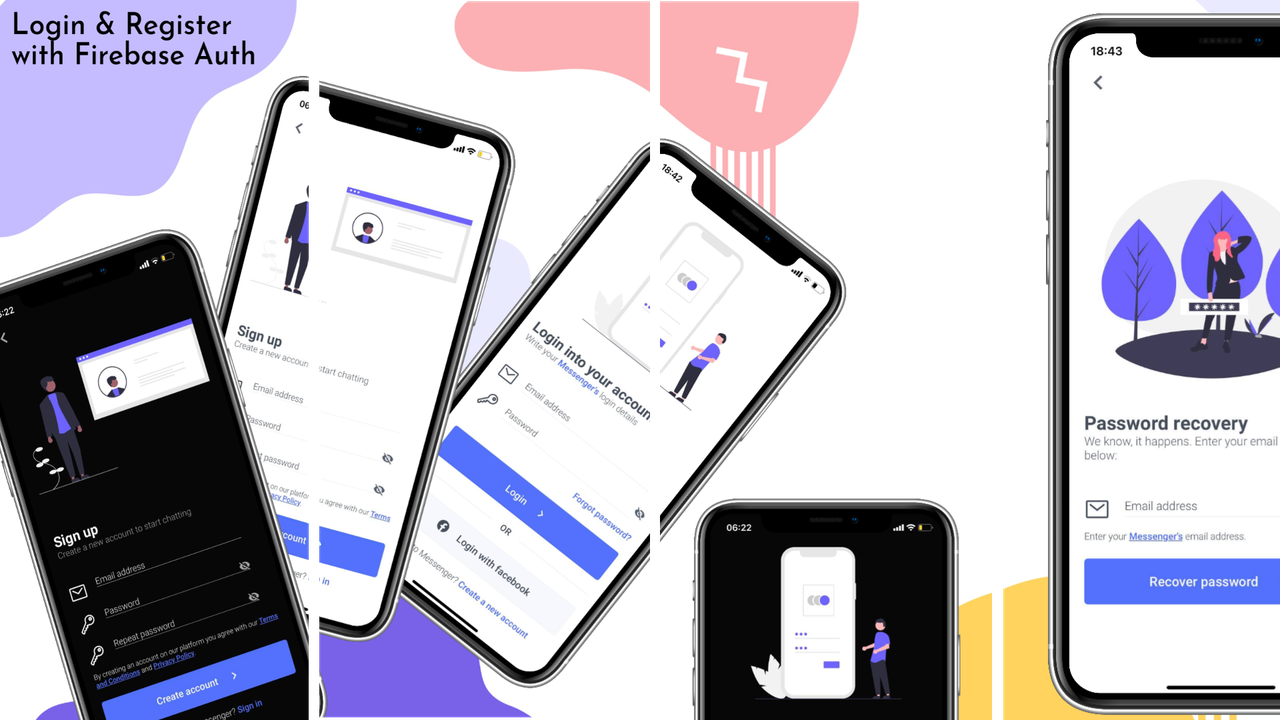 This product offers a fully functionable login and register system implemented with Firebase Auth. It works with: email address & password and also using Facebook. The design is simple yet modern looking. This product is the best choice if you want to start a product from scratch and you want to save 50 hours of development. 
Features: 
Custom fonts (you can add/replace fonts) -> the current font is Roboto
Cache for images/fonts
Dark / Light mode already implemented
Auth context (you can add more variables to it anytime and access them from any screen) 
9 working screens
Redux implemented with AsyncStorage (for client-side savings) -> you can replace it if you want with redux-persist
Dynamic theme (using React Context) -> you can customize colors, font sizes, icon sizes and mostly everything in real time
Firebase Auth implemented, so adding any other login method will take no longer than 5 minutes
Privacy Policy and Terms and conditions included with the app
Pre-loading functionality -> the user will get a smooth experience
RegEx to identify valid emails
Clean code and well documented
Documentation:
Access the link: here
Support:
Simply write us a message if you have any problems with the product and we will fix them as soon as possible. You can find the tutorial for the installation here 
Refunds:
We do not offer refunds if you already downloaded the project. Please be thoughtful about other's work, thank you! 
Live test with Expo App (available on Apple Store & Google Play): click here
Screenshots: