Random Chat App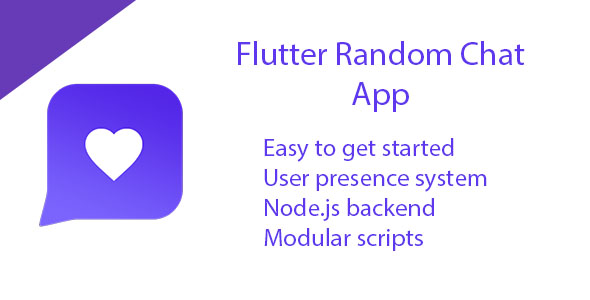 This app is a random chat app which is made using flutter and node.js. Minimum supported sdk version is 16 which is Android JellyBean. Source code contains both flutter app source code and the node.js server side code.
The server side is pretty simple which handles post and get requets and store unread messages. Server doesn't need huge processing power as it's quite simple.
App contains several features including,
User registration system
User presence system
Auto updating online users list
Notification icons on user name when a new message recieved
Invite friends options (share app link)
Like options (Opens play store link)
Auto log out after a timeout
Hot to get started

Unzip the file. There will be two folders as server and chatapp
server folder contains the server side node.js code and chatapp contains the flutter app
Change the share text and app store url in regsiter_screen.dart file
Change the api urls in the data_center.dart file. Currently using my the urls of heroku free server

Flutter version is Flutter 1.9.1+hotfix.6
App is easy to manage and expand and the server side code can be easily hosted in a node.js server.
Make sure to change the logo and package name when you publish this.