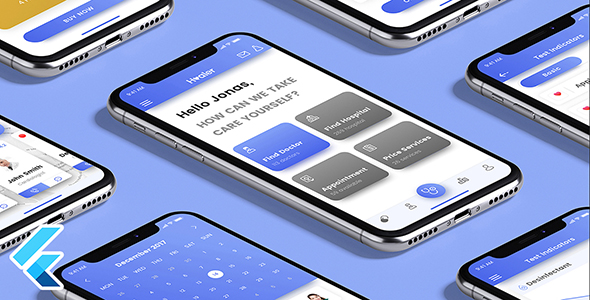 Healer App Template – is a Flutter Native Mobile app that demo UI for Android and iPhone. Manage drugs, doctor, book appointment, search doctor & hospital, indicators, send and push notifications. All the configuration is in one file only.
Feature
Include Regular React Native & Expo
56 Mobile Screen JPG Preview
Simple route navigation with Fluro.
Easily pass a data Model from a parent Widget down to it's descendants with Scope Model.
Include a powerful Http client for Dart is Dio.