BeoNews Pro – React Native mobile app for WordPress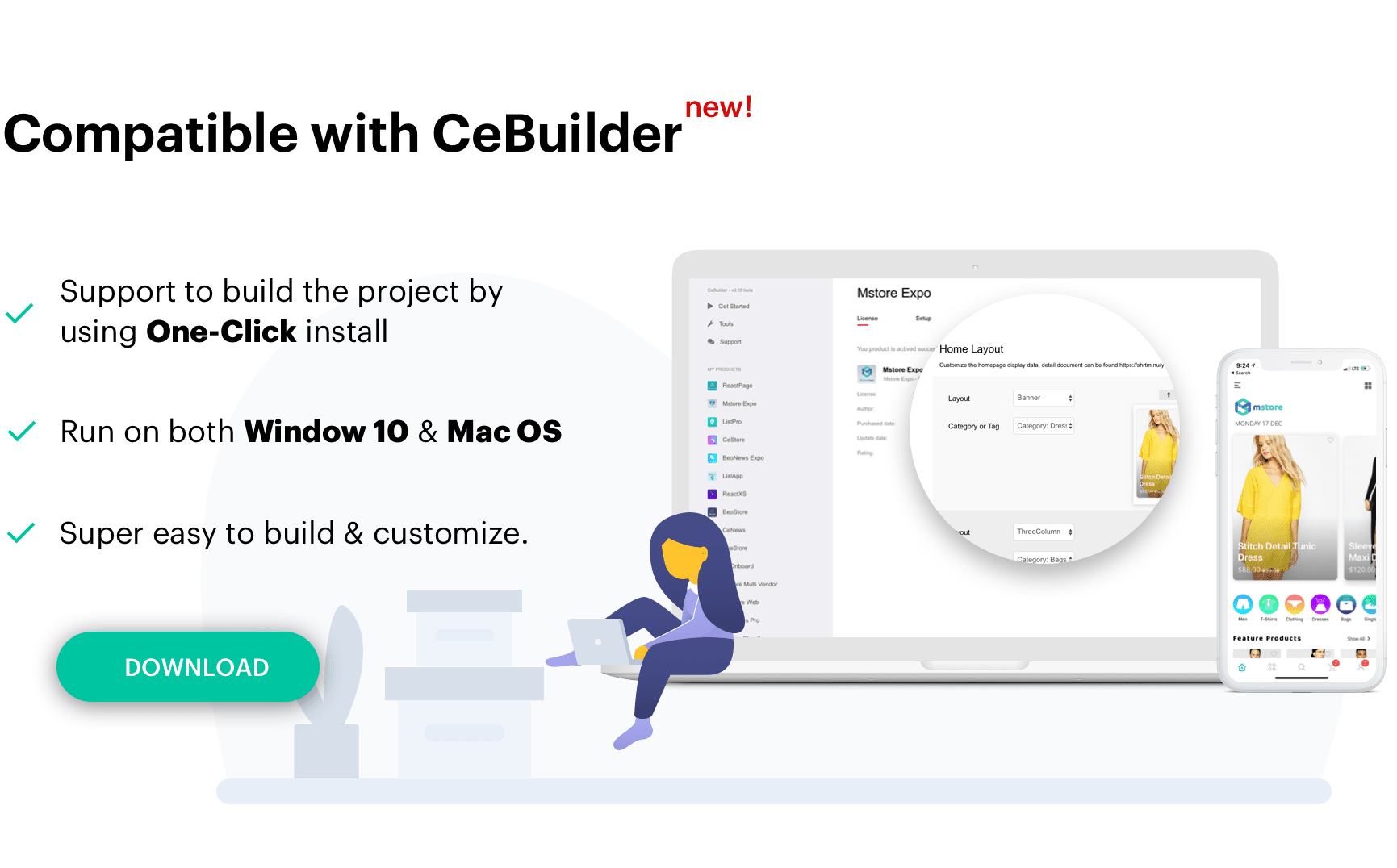 Explore video: https://www.youtube.com/watch?v=6-Eno3dtR4M
Get app demo from Appstore and Google Play
Company website: https://inspireui.com/product/beonews
Tutsplus talk about us: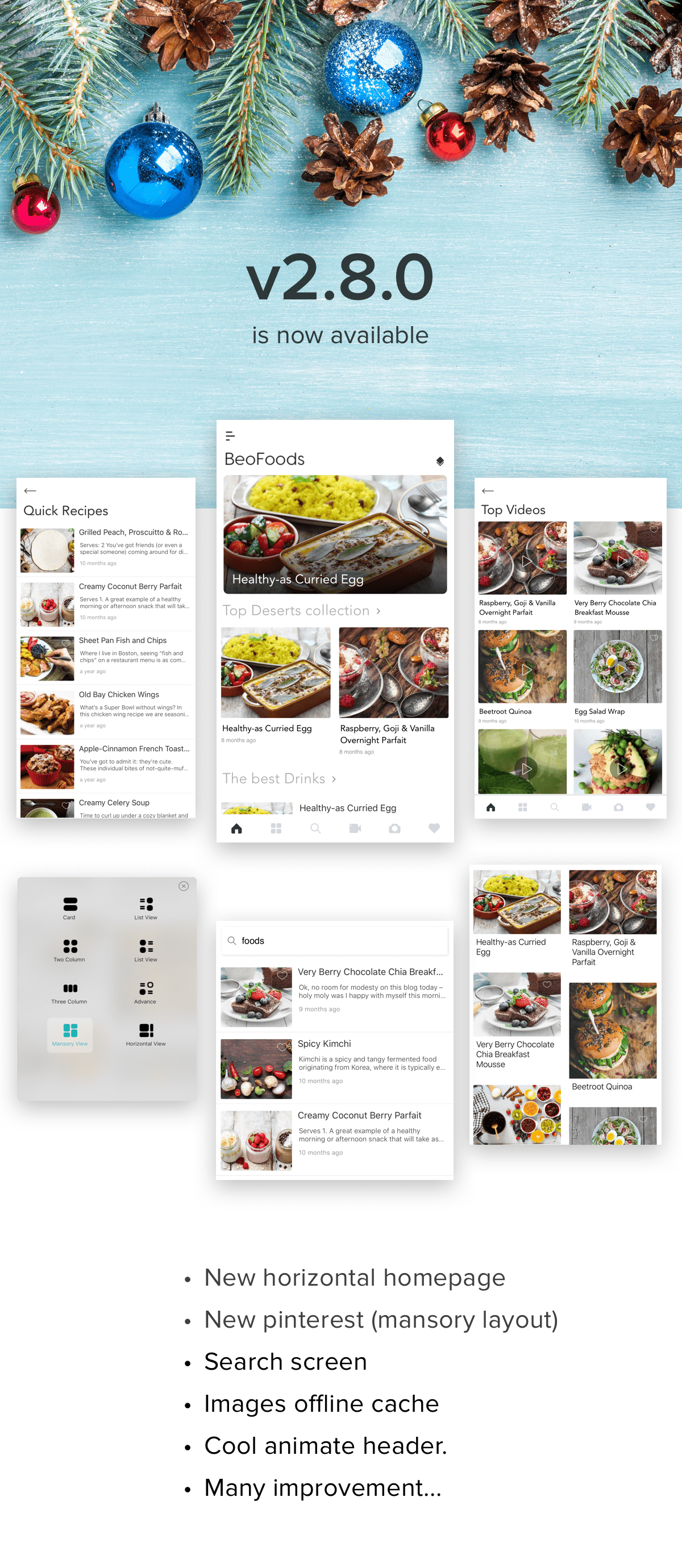 BeoNews is an app that does magic for your website by converting your WordPress website into mobile true native app with customized contents within a fillip.
What is "customized content"? BeoNews transfers exactly all contents with different formats that you created in WordPress website into your mobile app without any coding skill and development time. To engage with customers in mobile, we need mobile app. BeoNews maximizes your customers experience and usability through UX flow in both Anroid and iOs.
With BeoNews, your mobile app can take your customers through all multimedia such as video, photo, blog listing, Youtube and Vimeo smoothly. Sometimes, your customers may want to download information offline or to share with friends, BeoNews store your data to Firebase and synchronize across your mobile devices, it's also support smoothly all both Facebook and Google login.
BeoNews provides you a solution to engage and maintain relationship with your customers through true mobile native app that is easy to control and simple to manage.
Website: http://inspireui.com
Document: http://beonews.inspireui.com
Pro version tutorial: https://www.youtube.com/watch?v=B_d5ZzO6Tb0
Expo version tutorial: https://www.youtube.com/watch?v=TenXtdhq5Xw
About us on Tutsplus
https://code.tutsplus.com/articles/best-ios-app-templates–cms-29163
https://code.tutsplus.com/articles/best-react-native-app-templates–cms-29602
Change logs
version 2.9.2 – 24 Jan 2019
1. New - Integrate the Pro version with CeBuilder https://inspireui.com
2. New - add config option to enable/disable the sanitize HTML tag on Webview - #108
3. New - Add require login option / only allow user to use the app after the login
4. Update - build grade - issues #171
5. Update - Replace core Webview by using react-native-webview - #108
6. Fix - Addmob issues - #106
7. Fix - Facebook Login issues on XCode10 - #181
8. Fix - RTL UI issues on some screens
9. Update - latest libraries and minor bug fix

version 2.9.1 – 27 Dec 2018
1. New - Integrate the Expo version with CeBuilder https://inspireui.com

version 2.9.0 – 21 Sep 2018
1. Breaking change and speed up perfromance 
2. ReDesign the Post Detail page 
3. Add new Onboarding with Lotties support
4. Navigate between pages is now so smoothly 
5. Fix slow issues on Androids
6. Updaet Expo SDK 30.0 
7. Update React Native 0.57 & some related libraries

version 2.8.6 – 10 Aug 2018
1. Fixed logins issues due to recent Facebook SDK update.
2. Fixed Missing homepage data (go to Home > go to Category > go to Home)
3. Fixed Sign up issues
4. Fixed Youtube fullscreen on Android
5. Update build script by using latest expo-cli
6. Update to latest libraries (React Native & some related libraries)

version 2.8.5 – 31 May 2018
1. Fix video issue on post detail & upgrade animate
2. Add sanitize-html to fix crashing issue
3. Fix limit post on categories page
4. Fix Admod component issues
5. Update to latest libraries

version 2.8.4 – 22 May 2018
1. Update RN to latest version and react-navigation 2.0.2
2. Fix Flash screen on Android
3. Fix youtube width issues
4. Fix hidden menu, replace by overlay (as the issue could not be fix https://github.com/root-two/react-native-drawer/issues/349)
5. IMPORTANT: improve performance and reafactor stateless and pure components. 

Detail previous change log: https://beonews.inspireui.com/changelog