Description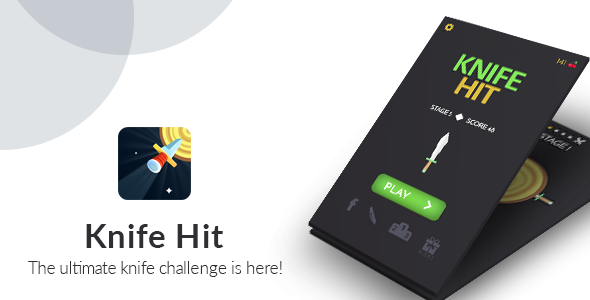 Description:
Knife Hit is an Addictive game. Teens and kids will enjoy playing this game.These types of game is always been popular among kids and teens. Knife Hit is a frustrating crazy arcade game! Be careful to not hit the knives or the spikes. Time your actions, target carefully and become the knife master!
Features:
Modern, easy-to-use, responsive UI
12 Boses with infinite stages
Support multiple screen sizes
Appodeal Integrated ( Banner | Interstitial | Reward Video )
Project submitted using Unity v2018.1.2+
Leaderboard
Built-In Shop
In-App Purchases
Visit Us Links
Game, Ads & Audio Controller
Well Commented code
Easy to Customize
Video Preview:
Click to Watch Video Preview
Detail Overview:
Documentation:
Important Notice:
Changelog:
June 27th 2018 Initial release, Unity 2018.1.2 Project.