Description
This game is also included in the
INFINITY BUNDLE
!!!
Attention!!! This game can be opened only in Construct 3.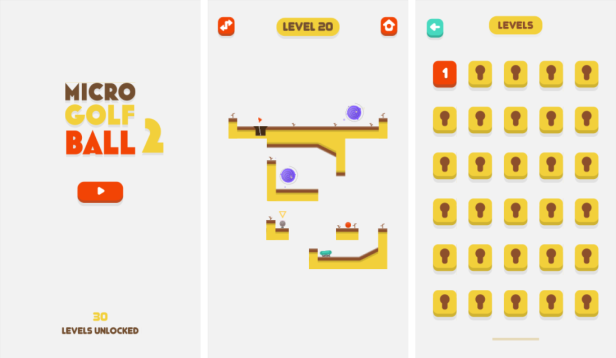 About:

Micro Golf Ball 2 – This is a game in which you need to drive golf balls into holes, avoiding obstacles, on your way there will be portals through which you need to move, and springs that can help you move up to your goal and you will meet light sources that change the color of your ball, you will also find many boxes that will block your way.

This game works on all popular browsers;
Included HTML5 and Construct 3 files (c3p);
One Touch gameplay;
30 different levels;
Physics game;
Touch and Mouse control;
FULL HD 1920×1080;
Documentations;
INFINITY BUNDLE
BUNDLES
Please rate if you like it.