Description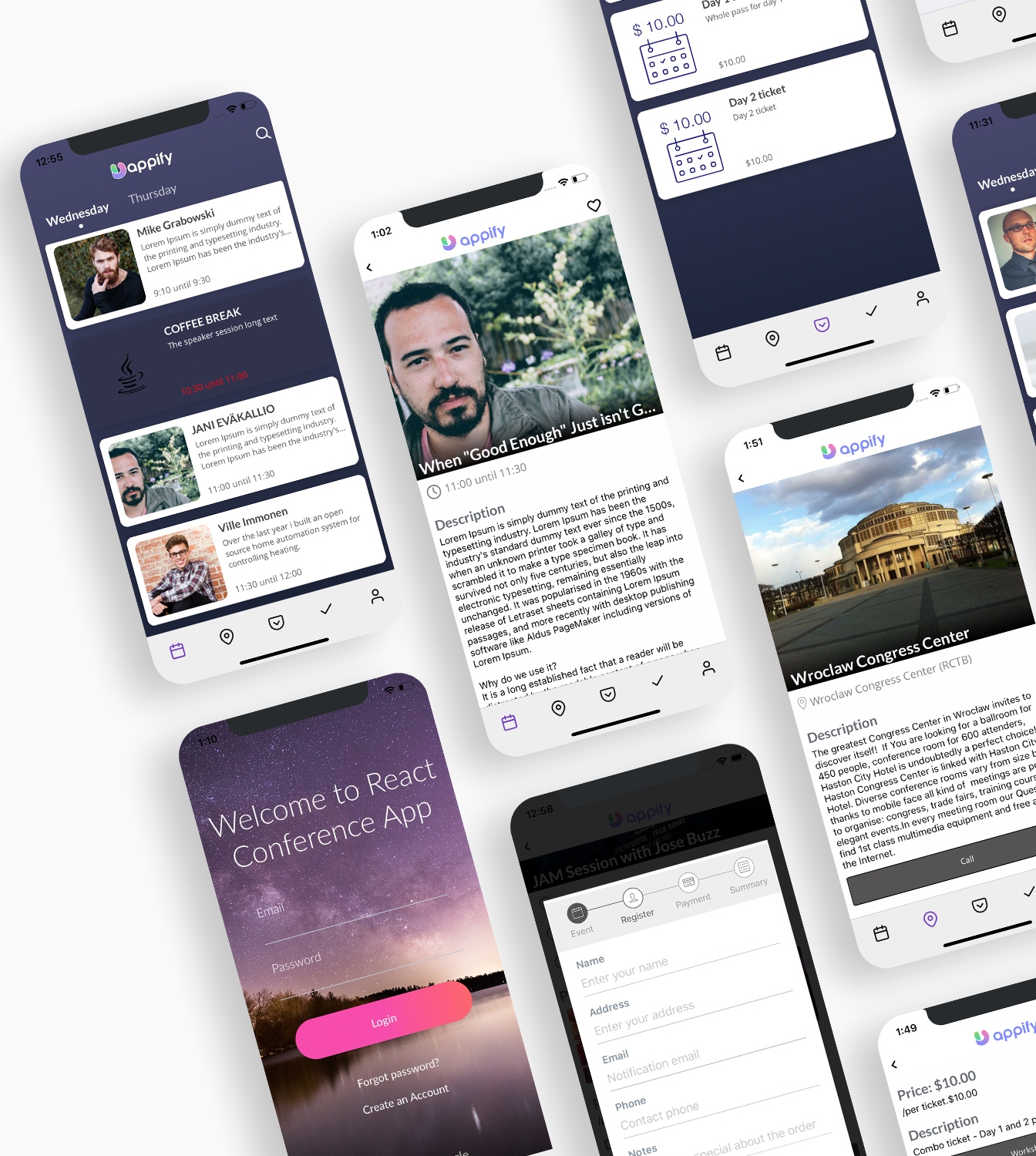 This is a Conference App – React Native Expo app that works for iPhone and Android.
Display your conference events/sessions Sell tickets for events using PayPal.
As part of this app bundle, you also get the amazing Firebase Admin Panel ( 24$ of value ). This script is used as app admin for all the apps. From it, you will manage the app content, the app layout, and design, send push and manage orders.