4
Total Flutterflow creators on the market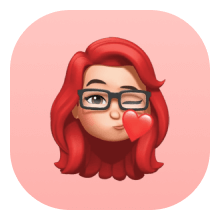 Flutterflow Marketplace
Buy, Sell and Share Flutterflow Templates, Widgets, and Libraries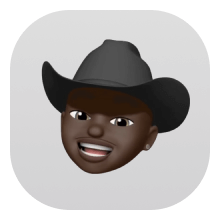 56
Total Flutterflow products published
Discover Flutterflow marketplace
Welcome to the FlutterFlow Marketplace, your go-to hub for free FlutterFlow templates and source code. This platform caters to developers and designers alike, simplifying the app creation process with a diverse range of free templates. Whether youre a seasoned developer or just starting out, the marketplace offers something for everyone. Find the perfect template for your project, and access source code built on the robust Flutter framework, enabling customization and enhancement of your applications. In a nutshell, the FlutterFlow Marketplace is a one-stop-shop for free templates and source code, empowering developers to create exceptional web and mobile applications with ease using the versatile FlutterFlow platform.
Explore full Flutterflow catalog
Features of Flutterflow Marketplace
Elevate your Flutterflow development game with our marketplace's cutting-edge features, extensive library of resources, and world-class support from the experts.
User-friendly interface
User-friendly interface for easy navigation and access to a diverse selection of Flutterflow development tools
Wide selection of Flutterflow items
Extensive collection of Flutterflow templates, widgets, and plugins for various project needs
Hassle-free checkout for buyers
Competitive prices and easy payment options. Credit card, PayPal, Stripe, and soon crypto.
Big community of Flutterflow authors
Active Flutterflow developer community that fosters collaboration and knowledge-sharing
Hi-end personal data security
Secure platform with robust protection of personal and financial information.
Open feedback about products
Genuine user reviews and ratings to help you make informed decisions on the best Flutterflow tools for your project
Flutterflow Market Statistics
Every day we pay creators up to 95% commission from each sale
$1,680
Amount Paid to Creators
56
Total Flutterflow Products in the Market
4
Total Flutterflow creators
integration
Connect your Github as a file source
code.market against Old's
Every day we pay creators up to 95% commission from each sale
| Features / platform | | Gumroad | Envato |
| --- | --- | --- | --- |
| Creator Fee | up to 95% | 90% per sale | 50% per sale |
| Withdrawal Methods | Crypto & PayPal | PayPal | Paypal / Payoneer |
| File source | | upload .zip | upload .zip |
| Moderation | No | No | Hard |
| | | | |
What people are saying about Flutterflow Marketplace?
Discover the buzz around Flutterflow Marketplace and see why developers everywhere are turning to our platform.
FAQ
Where can I get support for this marketplace?
How do I purchase a template from the marketplace?
Can I customize the templates to fit my specific needs?
What technologies are supported by the marketplace?
How do I download the template after purchasing it?
What is the refund policy for template purchases?
Do the Flutterflow source code come with technical support?
What is the process for submitting a template to the marketplace?
Is there a limit to how many templates I can purchase?