Weboox Convert – Website to iOS and Android App Native PRO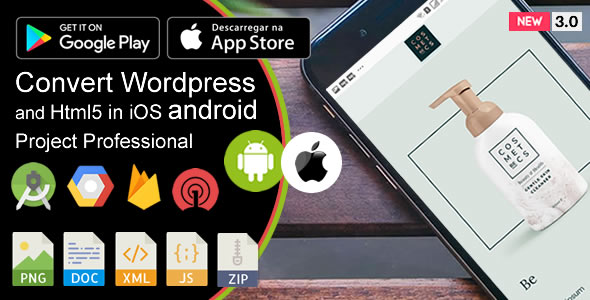 Hello how are you? Want to convert your website or CRM system into an application with native functions? This is a professional design made in React Java + PWA Progressive technology by Weboox Company, for those who want to offer their customers their website, online store or CRM system in the application format with native functions on Android or iOS. The project follows the opening screens, the error screen, the animated icon with the page transition, notifications from ONESIGNAL – Firebase and many other benefits. Clean and light with no complications or unexpected errors. ready for Google Play and the Apple Store. We will give full consideration to your queries.
We have found many other products that use Simple Webview to turn your website or CRM system into one application, but none of them looks like the Weboox Converter. We do not just want to sell the source code, we want to help you have a professional application, converting your website, crm system or virtual store easily with our project.