Salt – Food Order App Sketch Template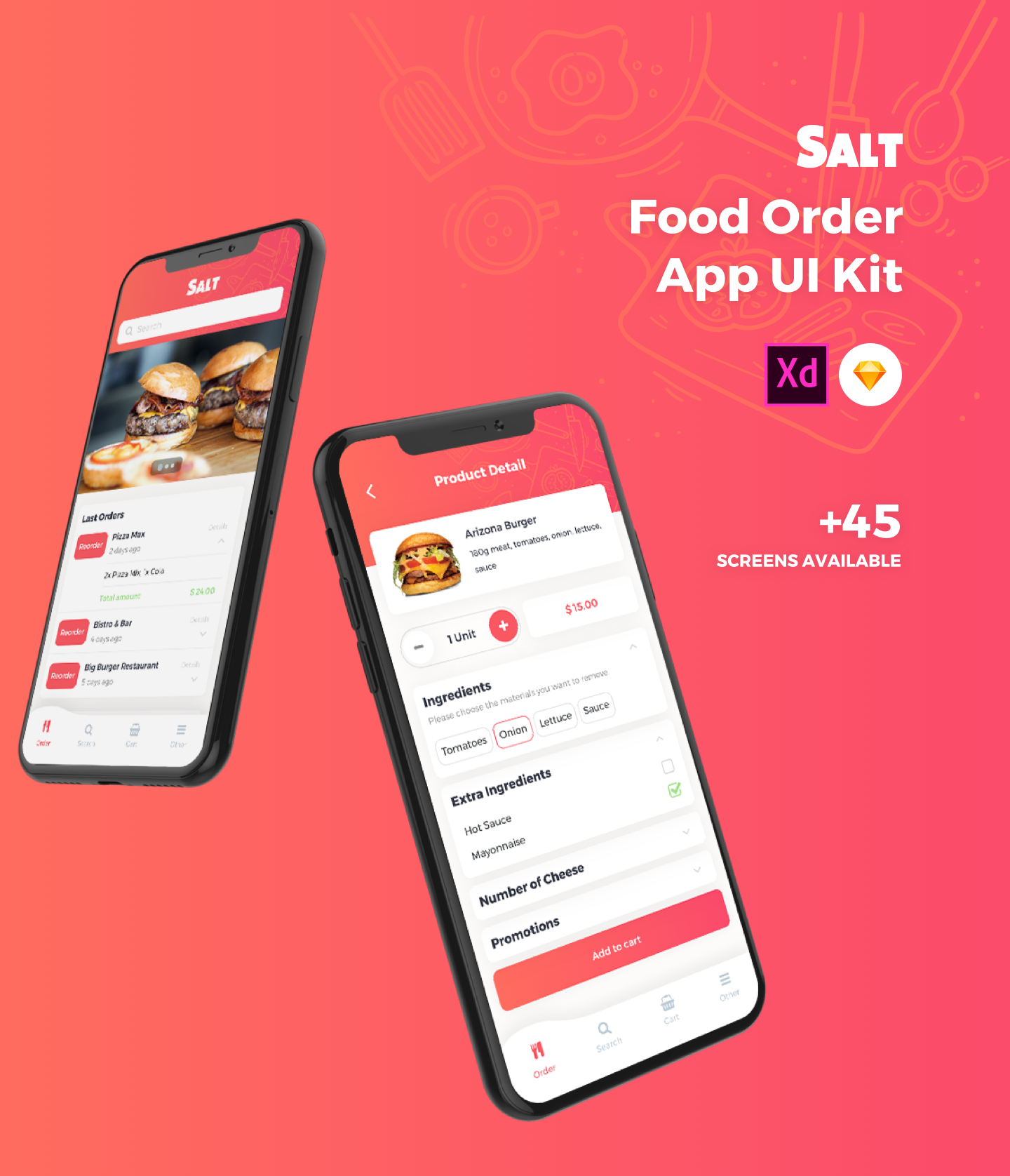 Salt is a Food Order App Sketch Template for iphoneX. It contains +45 Screens perfectly layered and well organised. Each elements is carefully named and grouped for you can easyly edit.

Features:
Customizable Layers, Fonts & Colors.
Free fonts & icons.
Well layered & Organized.
+45 iPhone X Screens.
100% Customizable vector shape.
Compatible with Sketch.

Pages included:
Splash x6
Sign Up x4
Login x4
Forgot Password?
Change Password
Home
Search
Search (results) list
Search (results) map
Cart (empty
Other
Last Orders
My Addresses
Add New Address
Select City
My Information
Social Media
Favourites
Credit Cards
Coupons
Add Coupon
Coupon Added
Wrong Coupon Number
Languages
About App
Restaurant List
Restaurant Detail
Information
Comments
Product Detail
Cart (full)
Order Confirmation
Choose Address
Payment Method
Filter / 1
Filter / 2

Fonts and Icons Used:

Images:

Mockups:
*Images in demo are for preview purpose only & NOT included in package file.

How to Use Sketch Files:
You need to download some appropriate images from the image banks or given below link unsplash. You can also edit any text, color or any font file by double click and change the same. You can also download full or the trial version of sketch from here.
SketchApp

Please don't forget to rate this item if you like it.
Thanks a lot!
Reviews
Only logged in customers who have purchased this product may leave a review.