React Native Muslim Prayer & Lifestyle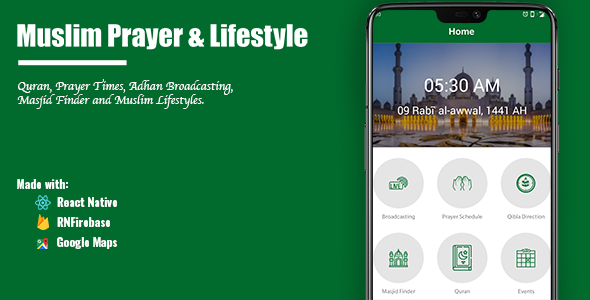 React Native Muslim Prayer & Lifestyle provides some basic UI for Muslim App includes;
– Login
– Register
– Hijri Date
– Adhan Broadcasting
– Quran
– Events
– Prayer Schedule
– Masjid Finder
– Qibla Direction
This Mobile Application is build from React Native, NativeBase, Firebase, Google Maps and Places API, and some API for Quran and Prayer Schedule. It works for both Android and iOS devices.
The source code can be implemented in all type of react native mobile application and all developers can learn how to fecth API and integrate the app with Firebase and Google APIs.
This application language is English for the main contents. Also, Arabic in Quran texts with English translations.