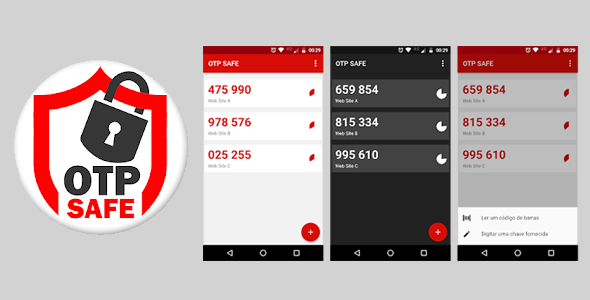 OTP Safe generates codes for 2-step verification on your smartphone, similar to Google Authenticator.
2-Step Verification offers increased security for access to your digital accounts by enabling 2FA authentication, requiring a second verification step during login. In addition to the password, you will also need a code generated by the OTP Safe app on your smartphone to approve access.
Resources:

– Generates verification codes without a data connection.

– OTP Safe works with multiple providers and accounts.

– Light and dark theme available.

– Automatic configuration via QR code.
By purchasing the OTP Safe project you can create your own 2FA key manager and generator.
App Screens
Demo in Play Store