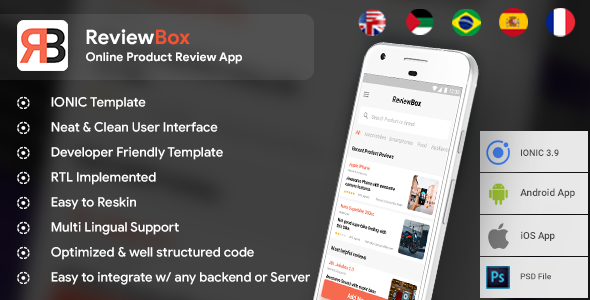 ReviewBox is online review & rating app which allows user to rate any product available in the market as well as give their feedback about the same.
It contains 17 fully layered and editable, high resolution screens and comes in photoshop CC 2017 format.
ReviewBox App can be a great choice. It is a modern based and easily customizable App template.