Multi Restaurant Food Delivery Android App Template + Food Delivery iOS App Template Cookfu (IONIC)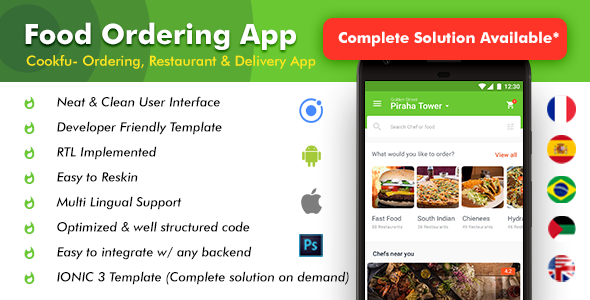 This is just a App Template.
View template App demo
Food delivery for multiple restaurants with delivery boy android application. Food ordering App.
It is the best place for you to find and order delicious food made with love! On this platform, you can choose from a variety of cuisines and menus and have many mouth-watering treats delivered to your doorstep!
Its a perfect android app template and iOS app template for a Restaurant & Home cooked food delivery app.
This is only a template, If you are interested in a complete solution with Backend and Admin panel then pls connect us.
This is just a App Template.
View template App demo