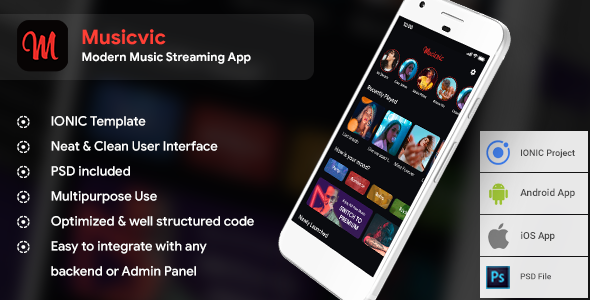 Musicvic allows user to listen millions of songs and podcasts for free! Listen to artists you love and enjoy music in many languages.
Awesome looking app can be use for both Android and iOS platforms. It is optimized coded and easy to customize.
Reviews
Only logged in customers who have purchased this product may leave a review.