Kindie – kindergarten management software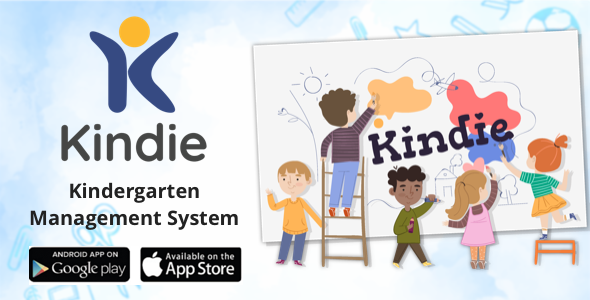 Introduction
Kindie comes as a complete solution to optimize communicating between parents and educators in Kindergarten with high productivity and cost-effectiveness, the application has a student database, allowing you to easily keep track of basic information such as attendance, meals, sleep, food consumption, and health and safety information.

This is your choice if:
You want to have better communication between parent and teacher.
You would like to be up to date every moment in your kindergarten.
You want to looking for the information you want in the fastest way.
You want your staff don't waste of time in paperwork
You want to improve your business.
You are looking for a working solution worth its price
Demo
Web:
https://kindie.zinisoft.net/
[email protected]/123456
App:
Tearcher: [email protected]/123456
Parent: [email protected]/123456
App features
Mobile Application
Activities Calendar
Paperless Invoicing
Daily Timeline
Menu Planner
Quick Messages
Medical Records
Push Notifications
News
Admin Managment
Users Management
Class Management
News Management
Foods Management
Subject Management
Album Managment
Change Log
Initial release 1.0
SUPPORT CHANNELS:
Send us a ticket for http://zinisoft.net/support
Email Support: [email protected]
Document : http://zinisoft.net/kindie/compatibility-requirements/
Reviews
Only logged in customers who have purchased this product may leave a review.