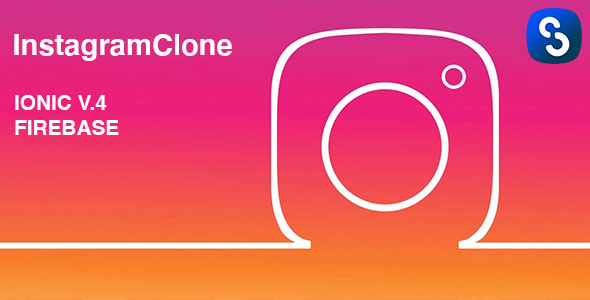 Instagram Clone Ionic V4 & Firebase is the more advanced Instagram Clone template using the Ionic framework. You can see all the features of the original Instagram, including stories and the hashtag system.
To buy this kind of overdeveloped clone, you need to master a minimum of Ionic but customizing this model is still very easy. In addition, we provide a customization service to help you develop your innovative features.
https://codeurscript.com/customization
Ionic is easy to modify even if you are not a programmer and firebase is the easiest database storage where you can see all messages and emails that have been subscribed.
Features of our full mobile-app template:
Login : Email and Phone Number
Hashtag System : Post pictures with in the description a hashtag and your picture will be in the hashtag section, search for hashtag
Story system : Add story that can be viewed in the timeline by your followers only
Timeline : See post of followed people only, Sorted by date, Save post as favourite, Like post
Profile : See your picture in square and full screen, Manage your profile in your settings, Set profile name, Set username, Set description, Set profile Photo, Change email address, Change password, Delete account, Logout
Counters : Posts count, Follower count, Following count
Message : Saved as favourite picture section, Chat / Instadirect, Chat with everybody
Share system: Share photos, emojis and text
Add pictures : Take a new picture, choose from gallery, add one of the 38 filters to your picture, share it with location and hashtag system
You want to try our app?
Contact us :
Email: [email protected]
Skype: Codeurscript
https://join.skype.com/invite/peatDx186OH6
You want to customize your app?
Send us your requirements :
https://codeurscript.com/customization
All right reserved
© Codeurscript.com
Reviews
Only logged in customers who have purchased this product may leave a review.