FlutterFire Social Messenger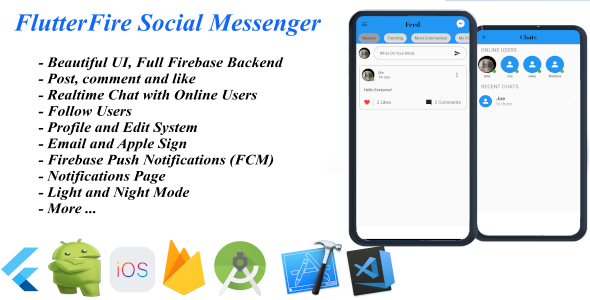 Fully functional Flutter Social Messenger App with Firebase Backend,
You can post, like and comment. more you post you get popular and get followers. The messenger is integrated and chat happens in realtime.
Features:
1- Full and clean source code
2- Firebase Authentication Email, and Apple SignIn
3- Post and upload Images
4- Comment and like posts
5- Realtime chat with online users
5- Follow users
6- Firebase Push Notification FCM
7- Profile account with edit capability
8- Bloc Pattern.