Addicted – Chat & Text Stories React Native Application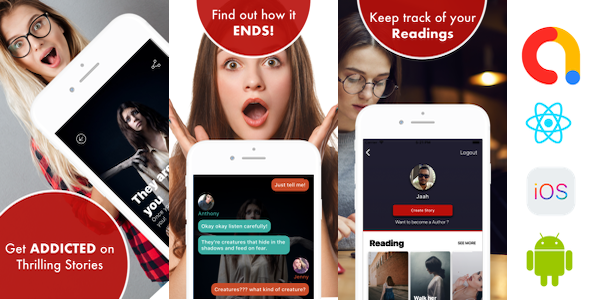 Build your own bite-sized chat stories app.

Features: 
It has One Signal Push Notification Integrations
It has Facebook login Integrations
It has AdmobIntegrations
It has Branch.io Integrations
Chat Story Builder
Custom Animations
Clean Code
Redux Implementation
It has App Center and Code Push Integrations
Users can Create their own stories!
Everyone's got a story.
 
API Source not Included.
Demo Apps: 
ios demo: https://apps.apple.com/us/app/addicted-chat-text-stories/id1363876390
Documentation: http://documenterdocs.revaxarts.com/doc_9b33bf8f3efbc3a7d842e23e1b8fe5ee
Reviews
Only logged in customers who have purchased this product may leave a review.